9 oz/227 gms


Welcome to FertHairLizer.com!
Bill Black invented resourceful uses for recycling hair. The most amazing product is FertHairLizer. A perfect combination of hair and soil that makes plants grow much better and lasts longer than any other fertilizer on the market. This is the ultimate in plant nutrients. The human body produces a rainbow of vitamins and trace elements that cannot be matched by any plant, animal or chemical process. These miraculous nutrients are condensed and stored into the human hair, thus the creation of FertHairLizer. Organic plant food , soil conditioner, and planting mix. A phenomenal long life, protein rich, soil amenity that produces miraculous results.
Bill is currently available for consulting, interviews, promotions and investment opportunities. Please contact him in the USA at [email protected] if you would like more information.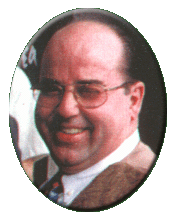 Take a look at my latest TV Débuts including David Letterman, and Jay Leno.

FertHairLizer 3.5 Quarts/3.5 LBS